Belovia, Kindness in movement
Presenting Belovia

Belovia was created in 2013 by Guillaume GOGUE-MEUNIER and a team of engineers and ergonomics specialists in the medical sector.
Belovia provides a range of technological solutions for health professionals, such as Ombistocking, a motorized compression stocking (Class I EMD). Maatel contributed their expertise for the industrialization and mass production of the product.
What are Ombistockings?

These products are used by health professionals to facilitate treatment and therapeutic solutions for orthopaedic conditions and patients with mobility difficulties, helping to optimize protocols.
Health professionals gain in efficiency and speed and patients receive better care as a result of improved compliance with treatment protocols.
Quicker treatment and better use of medical equipment means savings for health facilities.
Why Maatel?
GGM : « With ISO 13 485 certification and a strong reputation in the electronic medical device sector, working with Maatel quickly became a clear choice.
The Maatel team confirmed this decision, through their technical expertise and regulatory knowledge made evident in exchanges which created a trusting relationship. »
Maatel and Belovia: a successful collaboration
GGM : « Our first positive impression was confirmed throughout the project – by the excellent reactivity of the Maatel team and fluid dialogue ».
Maatel financially supported Belovia in their start-up phase for going to market. Thanks to this partnership, Belovia has also created their own network with other start-ups.
GGM : « Our partnership with Maatel also reassured investors and other industrial contacts because Maatel projects a reassuring image in the medical device sector. »
Objective: the European market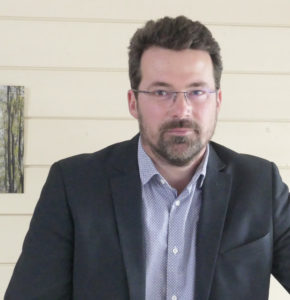 With the advantage of the CE Class I mark for medical devices on their Ombistocking product, Belovia was able to develop sales in the European market. With major accounts in France, Belovia is also now doing business in Germany and Switzerland, and is prospecting in Belgium and the United Kingdom.
Visit Belovia's official website to find out more: http://belovia.fr/